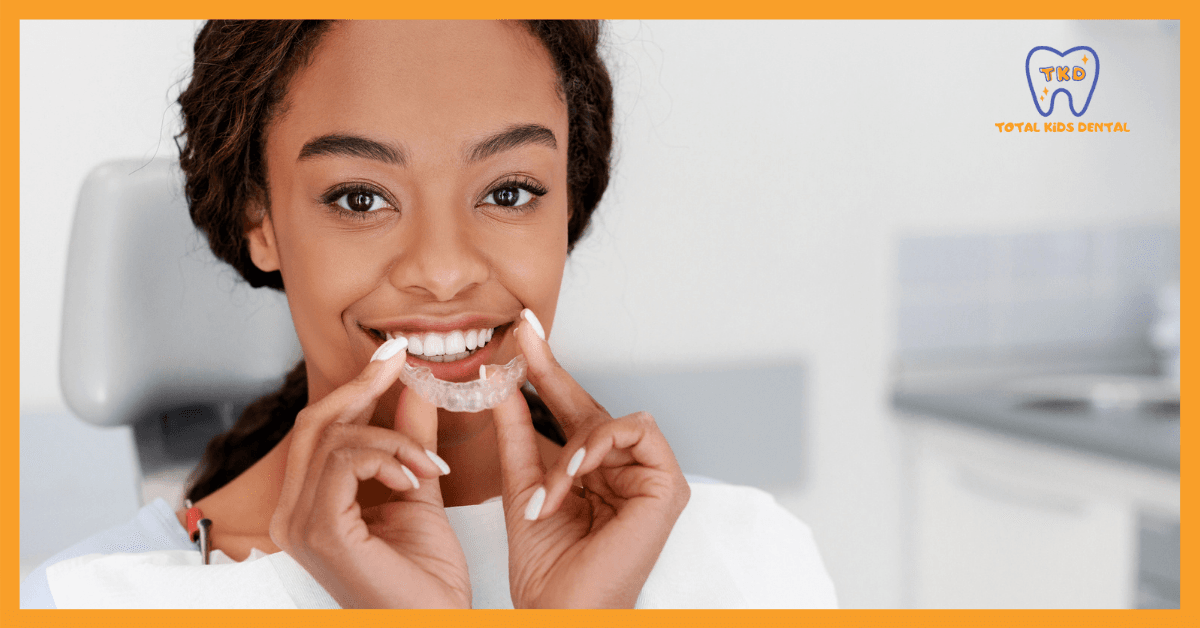 Is Invisalign Worth It?
When it comes time for parents to choose which orthodontic treatment is best for their child, they often wonder if the advantages of Invisalign braces outweigh traditional metal braces. While this is a completely personal choice for you and your little one to make, there are some benefits that everyone can reap.
Here are the top reasons we recommend Invisalign for our patients.
1. They're Customizable to Your Smile
Both traditional metal braces and Invisalign braces are formed especially for your child using molds, but Invisalign takes the accuracy to the next level. Formed from a 3D printed image of your child's smile, our team will have their Invisalign trays made specifically for your teen, fitting their teeth with accuracy and precision.
2. They Straighten Your Teeth Quickly
The treatment time for Invisalign aligners is usually much less than traditional braces. Most patients wear their aligners for six to 18 months, depending on their needs. In contrast, most patients that choose traditional braces wear their metal brackets for about 24 months.
Some patients may require less than 12 months, but there are also patients requiring up to 3 years of treatment before their teeth reach the desired position depending on the severity of their case and how fast their teeth shift. This is because orthodontics is not a one-size-fits-all solution — each patient's mouth is unique.
3. They're Virtually Transparent
Many children who undergo orthodontic treatment feel worried about what their peers will say and how their braces look. With Invisalign, your little one can go to school with confidence knowing that hardly anyone will notice their orthodontic treatment (unless they're standing very close!).
4. You Can Remove Them When Eating
No one wants to be the kid in school that has food stuck in their braces after lunch. With Invisalign treatments, your child can take them out when it's time for breakfast, lunch, dinner, or a quick snack — and easily pop them back in without the need for help.
Though Invisalign braces are easily removable, unlike traditional braces, it's important that your child doesn't forget to wear their braces or forget to put them back in after removal. When not eating or drinking, your teen should have their braces in for most of the day so their teeth can effectively shift to form a straighter smile. The longer your child leaves their clear aligners off, the longer they will need to wear them.
5. They're Great for Athletes
One worry that some parents have is what could happen to their teen's smile if they play sports — is their mouth protected? For children that play contact sports, such as lacrosse, football, or soccer, there is always a risk of an injury to the face. This risk increases if your child has traditional metal braces because they could break a wire or damage a bracket.
While we mentioned that Invisaligners should be worn most of the day (20-22 hours), it's okay to take them out for a sports practice or game. When the game's over, your teen can put their braces back in with ease.
Orthodontic Services in Phoenix
At Total Kids Dental, we use state-of-the-art technology for orthodontics in Phoenix, including computer graphics and advanced digital imaging to provide the best possible care for our young patients. We are committed to helping our patients achieve beautiful and healthy smiles and encouraging lifelong dental health through a full range of dental treatments and orthodontics.
To book an Invisalign consultation for your child, contact our team today: (602) 610-0338